Amy Smithson
April 3, 2013
Occasional Paper #17
Read the full Occasional Paper #17:
Ugly Truths: Saddam Hussein and Other Insiders on Iraq's Covert Bioweapons
The Paper Trail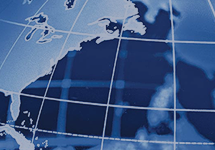 Thanks to records captured during the 2003 Gulf War, policymakers, analysts, and scholars can have a look at the inside thinking of Saddam Hussein and his inner circle with regard to the utility of biological and chemical weapons. Ugly Truths shows leadership and policymaking at its worst and most depraved, as Saddam and his cronies show little or no regret at acquiring any weapon they need to pursue their political and military objectives and justify using all weapons at their disposal because they will not only kill, but terrorize and completely demoralize opponents.
Deception & Distress
While forcefully denying any wrongdoing to the international community, the Iraqi leadership also discuss how to dupe international inspectors to prevent them from uncovering Iraq's biological weapons program, joking as they speak of various aspects of their cover stories for this program. Though a couple of unidentified advisers attempt to temper Saddam's preferences, the conversations from the Revolutionary Command Council as well as select documents also show that Saddam's lieutenants genuinely feared their leader, offering interesting insights into decision-making during Saddam's reign of terror in Iraq. Ugly Truths makes for uncomfortable but necessary reading that strips away any illusions policymakers, analysts, and scholars may harbor about just how low into moral bankruptcy leaders can sink.