Robert Shaw
May 2012
View the full WMD Junction article:
Prospects for Nuclear Security Partnership in Southeast Asia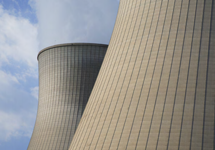 An examination of security implications of nuclear energy development plans being pursued by multiple states in the region.
Experts conducting the study sought to understand:
a) the security challenges relevant to these plans;
b) the range of regional and international mechanisms available to address these challenges; and
c) prospects for Russia-US bilateral cooperation to supplement these mechanisms and further strengthen nuclear security in the Southeast Asia region.
As a foundation for its analysis, the study first surveys, on a state-by-state basis, interest in – and specific plans for – nuclear energy development. Nearly all states in Southeast Asia have interest in the possibility of nuclear power as a component of their future mix of energy solutions. Some of these states have moved beyond mere interest and are developing concrete plans to build and operate nuclear power plants. Notably, with much of the analysis conducted across the months immediately following the earthquake and tsunami that struck the eastern coast of Japan in March 2011, the study captures the early impact of the Fukushima reactor site incident on these plans.
The study then turns to nuclear security challenges specific to the Southeast Asia region. Three country case studies, Indonesia, Vietnam, and Myanmar, explore these challenges in depth and common themes emerge. Insufficient human resources, training, and regulatory capacity in particular warrant attention if these states opt to continue with or pursue ambitious nuclear development plans. At the same time, an array of bilateral, regional and multilateral mechanisms offer some promise in addressing these challenges – the theme of the study's third chapter.
The study identifies Association of South-East Asian Nations (ASEAN) and its Regional Forum as especially relevant, along with assistance programs offered by Australia, the European Union (EU), Japan, Russia, the United States, and the International Atomic Energy Agency (IAEA). This survey of nuclear security challenges and existing mechanisms to address them form the background for the study's concluding chapter, which discusses the potential of Russia-US cooperation in Southeast Asia and offers both: a) recommended areas for collaboration in Southeast Asia; and b) a set of preliminary suggestions for policymakers in both states.
Jointly prepared for the Nuclear Threat Initiative (NTI) by CNS, the Center for Energy and Security Studies (CENESS), and the Vienna Center for Disarmament and Non-Proliferation (VCDNP).